Agricultural Home-Based Businesses in Jordan Thrive after Support and Training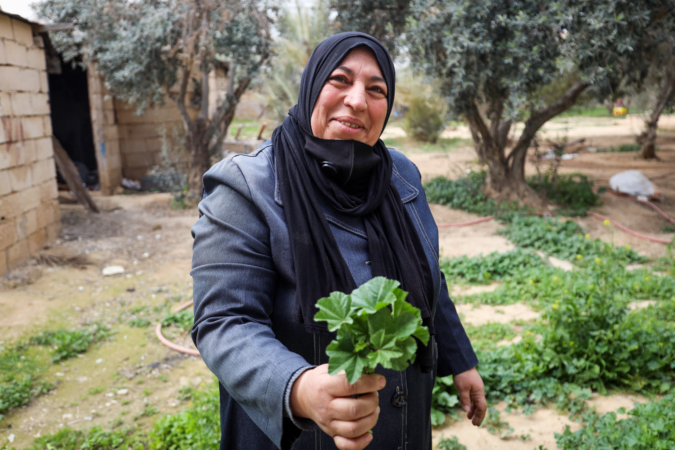 ---
As part of the Smart DESERT project funded by the French Development Agency (AFD), we are strengthening livelihoods and economic opportunities for vulnerable Jordanians and Syrian refugees in Jordan's agricultural sector. Since 2021, this effort has helped 143 entrepreneurs register, license, and grow their businesses.
In the North-East Badia Highlands, we work with home-based business (HBB) owners to provide core training in operations, product development and creative design, marketing, accounting, customer service, and more. Support for this cadre of 143 HBBs, represented by the four entrepreneurs below, is paving the way for sustainable agricultural businesses to flourish and contribute to the Jordanian economy.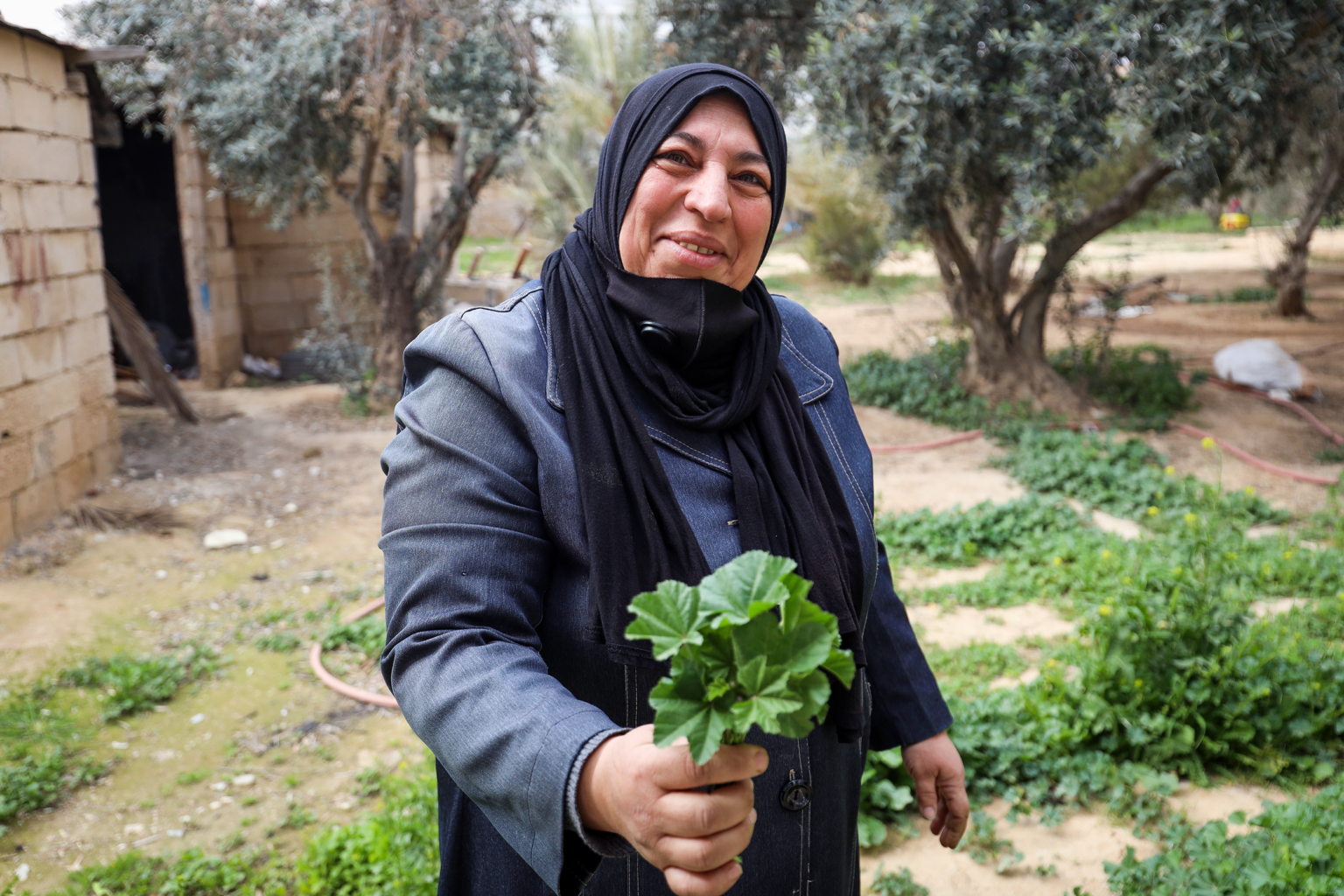 Fadya: Generating off-season income
Fadya has been selling home-grown vegetables for years, but her income was seasonal. She dreamed of extending her earning opportunities by supplying customers with vegetables year-round, but expanding her business required finding a way to freeze, package, and store products. Working with the Smart DESERT team, Fadya's dream is becoming a reality.
"The equipment Smart DESERT provided me with was very helpful to my business. It has made it possible for me to freeze vegetables, have more inventory, and earn more money. I have been wanting to build this project and create an income for myself and my family for a long time, but I couldn't find someone to help me."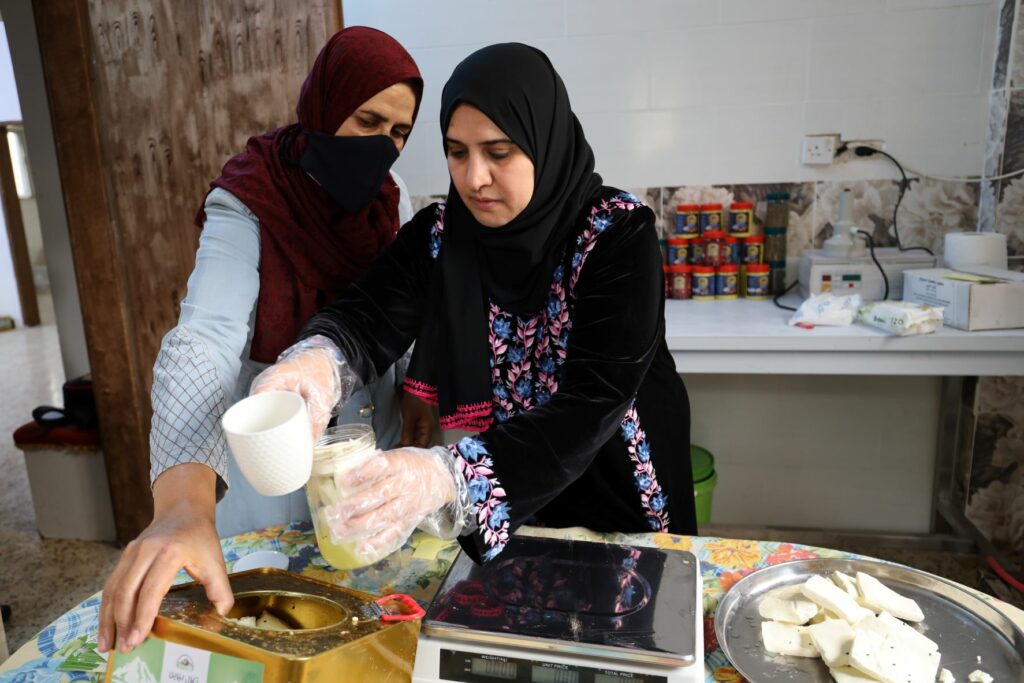 Ghada: Hiring more women to meet the new demand
Ghada's business started making dairy products and spices started 10 years ago. While the products were of high quality, her packaging and marketing skills lagged behind her production skills. As a result, low sales meant she could barely keep her business afloat.
Since Ghada started training through Smart DESERT, she said, "the improvement in my products since I attended the training with Smart DESERT very noticeable. My packaging is now suitable for the products. They are all individually labeled, and that helps a lot with sales."
To meet increased demand, she has ramped up production and hired six women to help. New equipment plus more staff allows her to make four times as much cheese per day than before she applied for Smart DESERT support.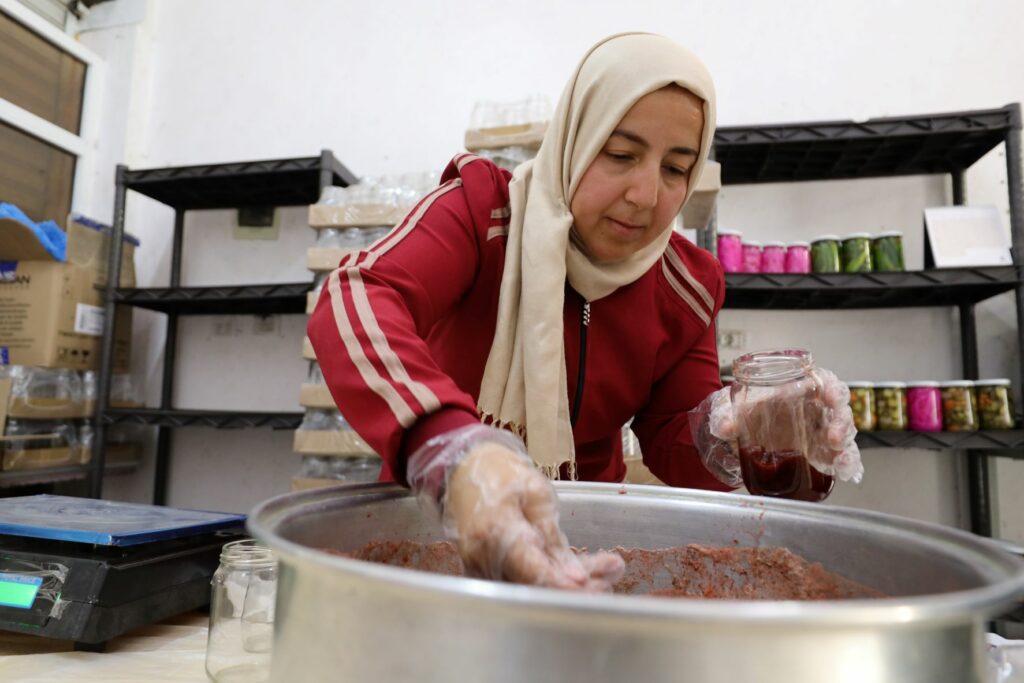 Aisha: Accessing new markets
Aisha, a Syrian refugee and mother of five, makes pickles and jams to support her family, specializing in generations-old Syrian traditions of food preservation. "After my husband got sick, I tried to look for a job, but I couldn't find one," she said. "So, I started doing what I know and like – preserving food."
Through the Smart DESERT project, Aisha learned how to register and license her business so she could start selling her food products to people other than her friends and neighbors. Now, Aisha can market and sell her products throughout Jordan. She said that food safety training and the licensing process reassured her that she could sell her wares publicly without worry.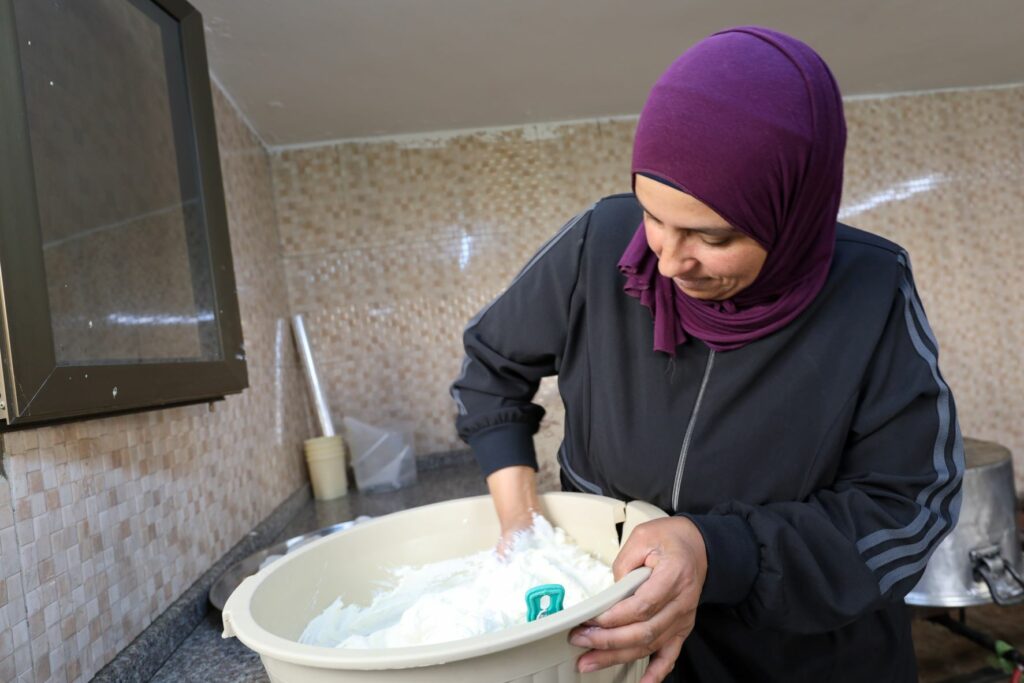 Ikhlas: Increasing production and doubling sales
Ikhlas started her business selling homemade dairy products from her home. Soon, she expanded to making pickles, and before long, she was preparing meals for devoted customers. However, she struggled to match the demand and began weighing if all the costs and labor were worth it.
A Smart DESERT seed grant helped Ikhlas buy the equipment needed to properly grow her business. "The equipment they provided me with made it possible to increase production and double my sales," she said. "It helped spare me time and effort."
Ikhlas also took advantage of the peer groups hosted by our Smart DESERT team. Meeting in person and chatting online, the HBB owners shared experiences, services, and marketing opportunities.
By supporting each other, Ikhlas said that the group "could benefit from each other's small businesses." Now, she shared, "I get grape leaves and fresh milk for my products from business owners that I met during the sessions."