Agricultural projects flourish after support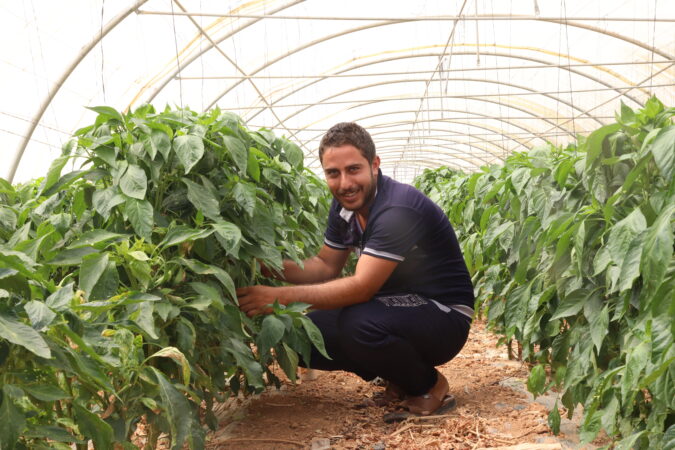 ---
As soon as you enter Ammar's farm, you will notice his love and passion for agriculture in the smallest details. Whereas the greenhouses on his farm located in the area of Mughayer Al-Sarhan are covered with curtains to protect plants. The fruits of capsicum also look fresh green, which indicates the effort exerted by the owner and his care for feeding and watering them in the right ways.
Ammar studied accounting but soon returned to practice agriculture, which he did not abandon even during his studies. "I was handed farming from my forefathers, since my childhood my father relied on me in matters of Agriculture. I think I inherited the love of the land and farming from him, and I also find pleasure and opportunities to get to know many people and learn something new every day," said Ammar.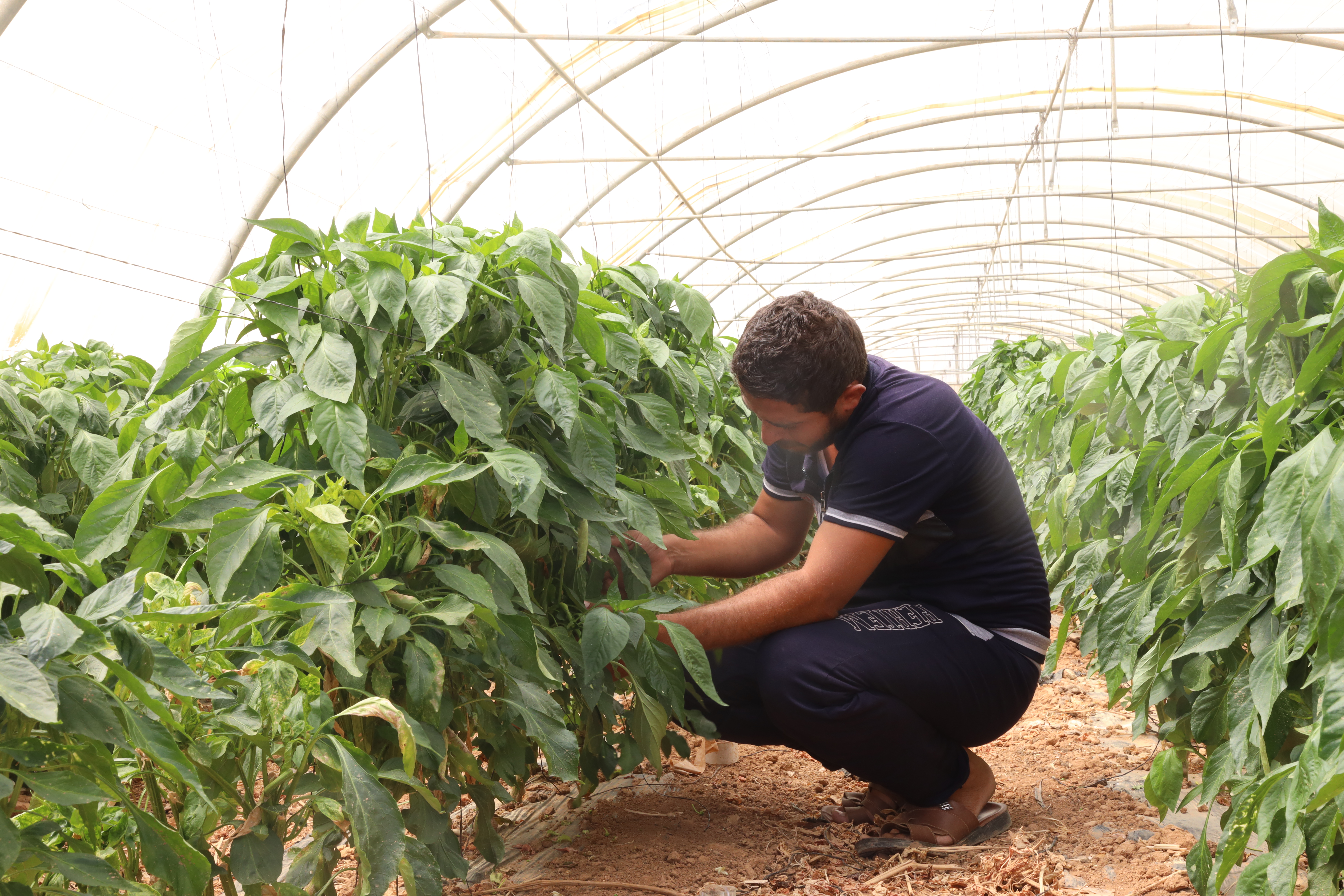 The Smart DESERT project aims to support agricultural projects and enable farmers to provide sustainable income during the year. Through the project, Ammar was supported with two plastic houses and irrigation sprinklers to start growing pepper and bean plants. He also managed to employ twelve Syrian refugees as part-timers to help him take care of the plants by watering and fertilizing them, then picking them at the end of each season. Ammar said, "after the support, I received from the Smart DESERT project, production increased, and I had to hire more workers, I needed help taking care of crops."
The greenhouses provided Ammar and his family with an annual income. Which enabled him to support his family of seven, and his family members also helped him at work. The presence of these houses enabled him to use larger areas of land to grow other plants. Ammar said, "greenhouses made us use larger areas of our land, and it also had a great impact on the protection of our crops."
Ammar has started experimenting with growing other crops on his farm. He aspires to create a special irrigation system to reach a stage of self-sufficiency in his project. He also hopes that his project will grow to be able to hire more workers from the people of the region. Ammar also said that the secret of his success lies in his enjoyment of his work and his love for forming relationships with professionals related to his project. "I advise every farmer to form new relationships; with each relationship, you learn something different, and you must exchange benefits with people from the entrepreneurs that supply agricultural projects.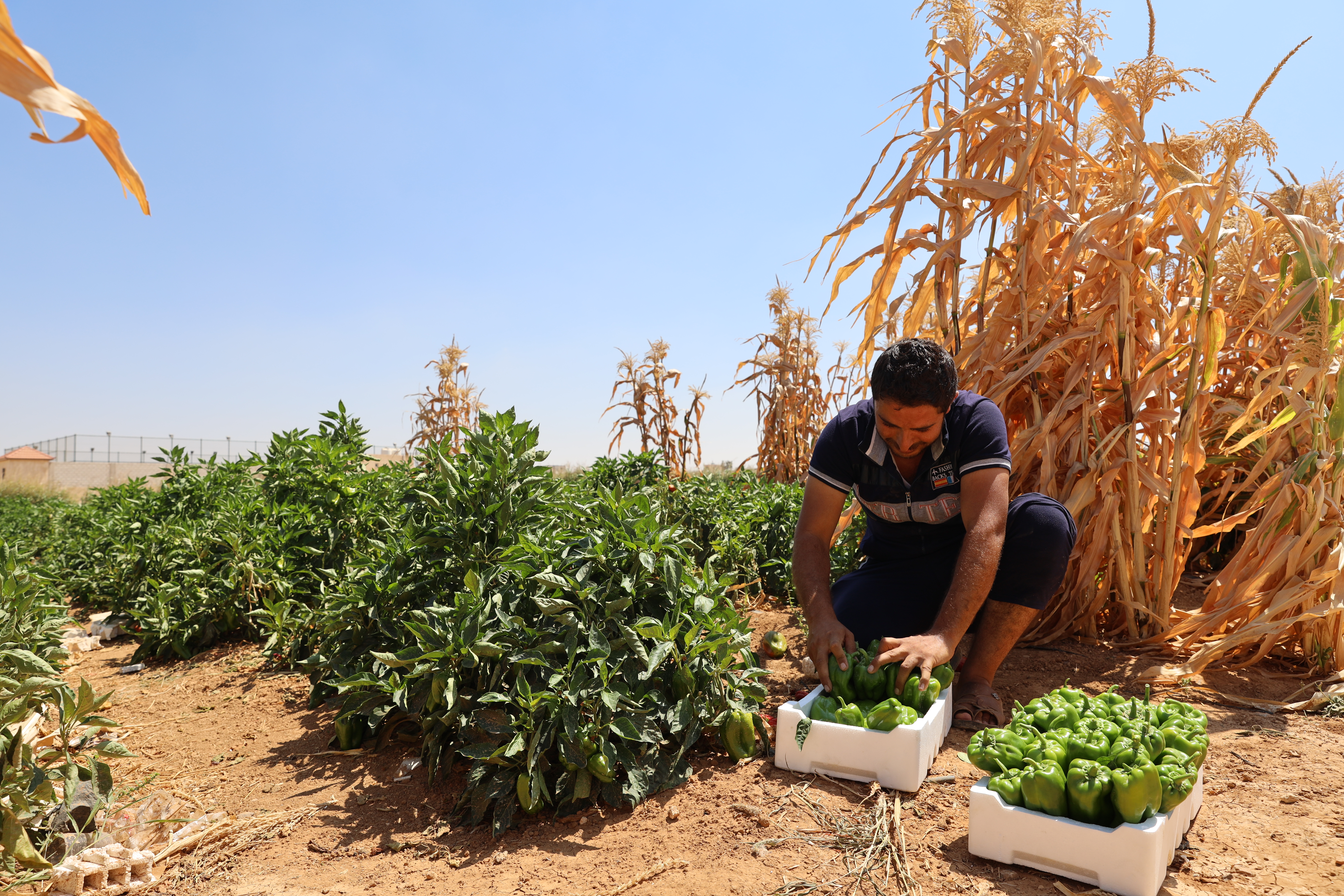 It is worth noting that the Smart DESERT project was funded by the French Development Agency and implemented by a group of local and international organizations under the leadership of the International Union for Conservation of Nature. They aim to make a qualitative leap in the agricultural sector by economically empowering vulnerable groups of Jordanians and Syrian refugees in the agricultural sector in the northern and eastern Jordanian Highlands by increasing their income, creating new job opportunities, and improving their working conditions in this sector.