Growing Food and Friendship in the Desert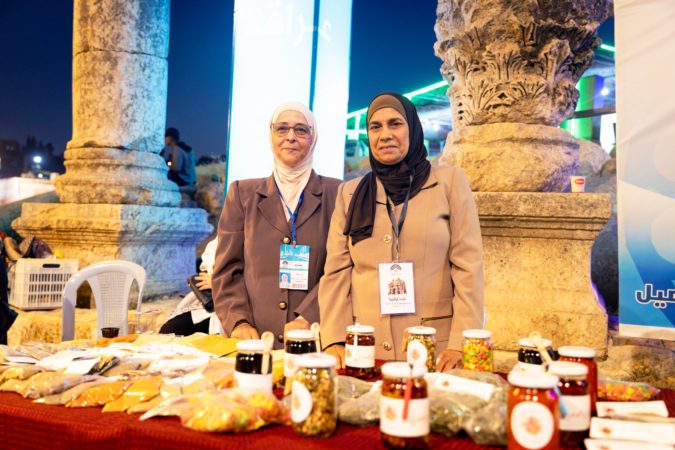 ---
Hanan and Aysha are home-based business (HBB) entrepreneurs from Jordan. Both women started their own food-making businesses to earn an income. What neither Hanan nor Aysha could have known is how much a business training would change their futures.
While HBBs play a vital role in Jordan's economy, Jordanians and Syrian refugee entrepreneurs can face difficulties formalizing or expanding their businesses. These challenges are often compounded for HBB owners working in the agriculture sector because they must manage their livelihoods around growing seasons each year.
As part of the Smart Desert project, funded by the French Development Agency and implemented by a consortium led by the International Union for Conservation of Nature, we are working to strengthen opportunities for agricultural HBBs in Jordan. With legal guidance, market-driven business trainings, and financial support, activities are helping entrepreneurs build their management skills and income.
Hanan and Aysha met at a Smart Desert training and quickly became friends. When they discovered the overlap in their business goals, they decided to join forces.
"Our businesses and vision are similar," said Hanan. "So we decided to start a partnership making dried fruits and vegetables, spices, and pickled products."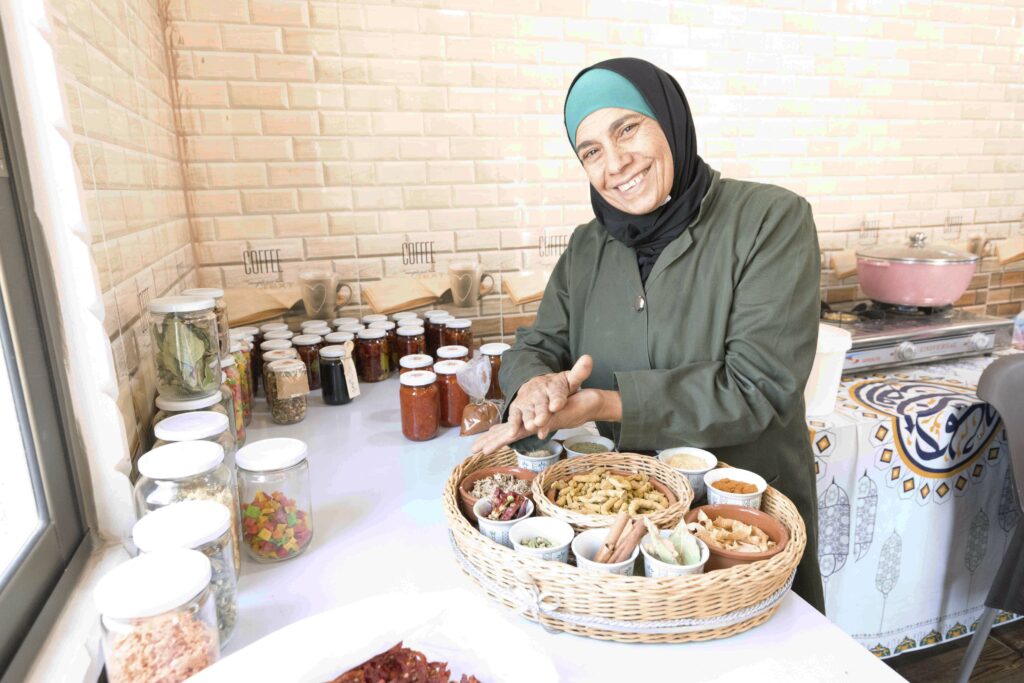 Together, they started a new venture called Khayrat al Sahara, an Arabic phrase which translates to "the blessings of the desert." In the Smart Desert training, they learned how to manage their business, price their products, and expand their reach.
Our team helped Hanan and Aysha license the business and open a small shop in Rihab, Jordan. The central location of the store allowed them to reach more customers and deliver products throughout the Kingdom.
"Blumont scaled our business. We used to work seasonally," said Aysha. "Now we have a fridge and dehydrator to support year-round production. We can also buy larger quantities of fruits and vegetables which saves us money and effort."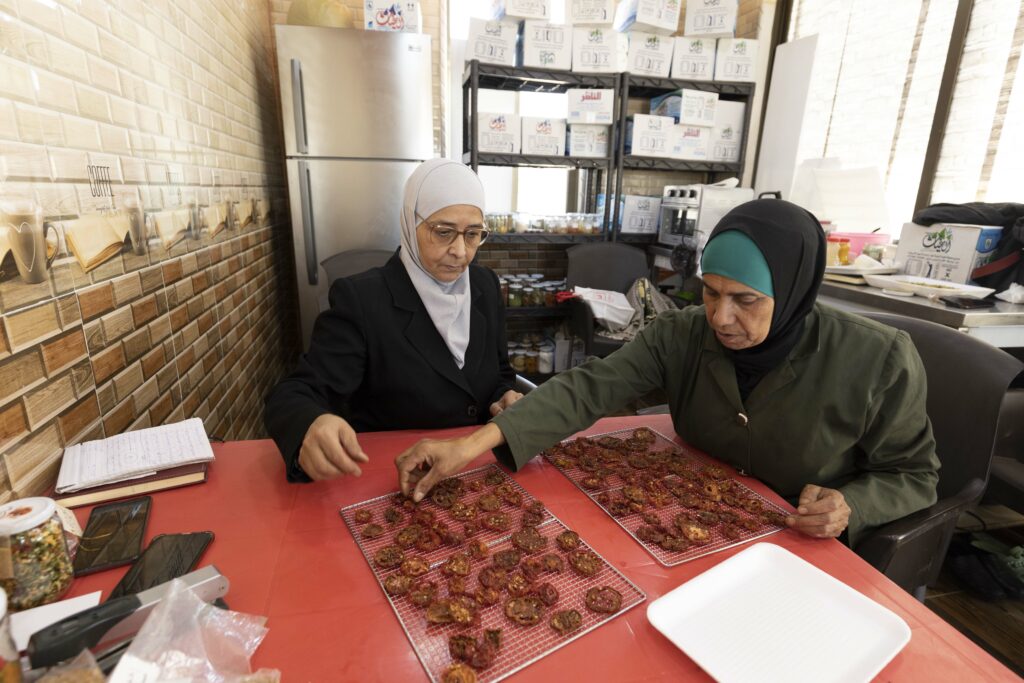 In the new partnership, Hanan handles the business administration and Aysha focuses on developing new products.
"What really made a difference for us is the business training we received by Blumont," the women shared.
Hanan and Aysha's business continues to grow. They are participating in local bazaars and selling products in other stores. The friends and business partners hope to build on all they've achieved and open more of their own shops in the future.